What is a Trash Out?
6/26/2020 (Permalink)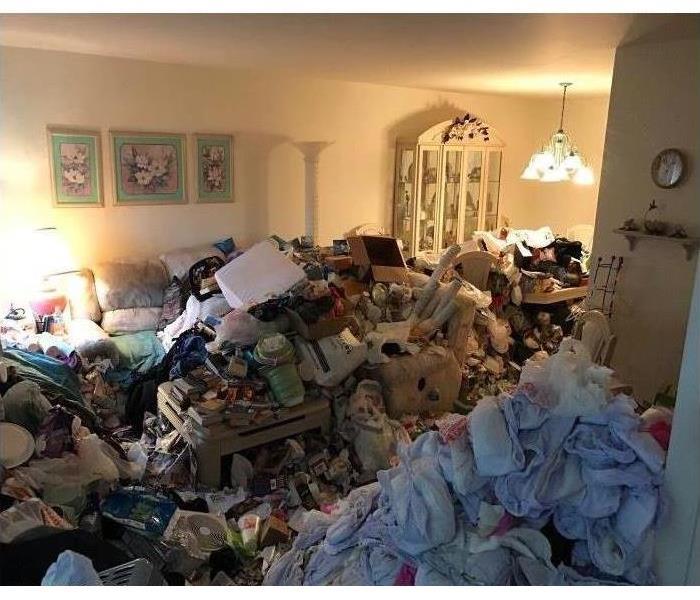 This condo in Oakland County had several years of trash piled up throughout the unit that needed to be removed.
Our SERVPRO of Farmington & Farmington Hills technicians pride themselves on being able to "clean up anything you don't want to" whether you had a disaster affect your home or not. There are plenty of common and uncommon reasons you would need what we call a trash-out, we have seen and dealt with them all.
For instance, if you have a home or basement full of wet or just plain unwanted things, we can haul that away for you. If you are a rental homeowner and a tenant left a ton of trash in your rental property, we can take that away for you and clean the home. If there is an elderly or physically handicapped person you may know that can not take care of their home and let things pile up, we can take care of that for them. The possibilities are endless, and we have the ability to deal with hazardous material being that we have access to personal protective equipment (PPE).
If you need our experienced SERVPRO of Farmington & Farmington Hills technicians help, call (248) 427-1500.